The Ceramic Face
Greek Knock off, SOLD
Glazed bisque ready to fire
Long Tall Cats, SOLD
Contemplating the glazing process
Finished work, SOLD
Get Ahead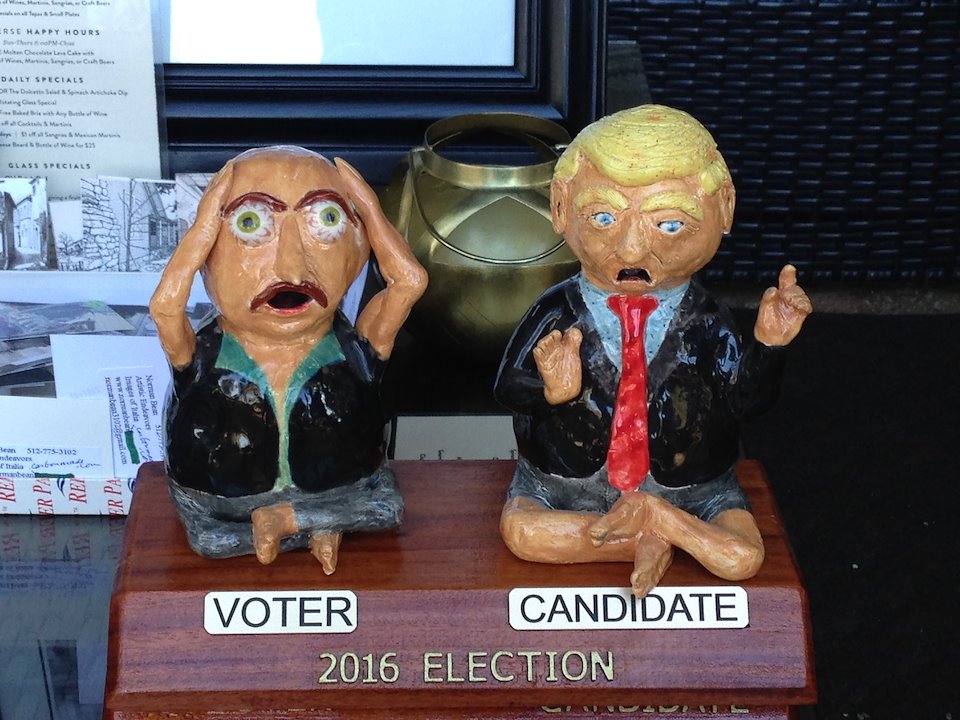 Election results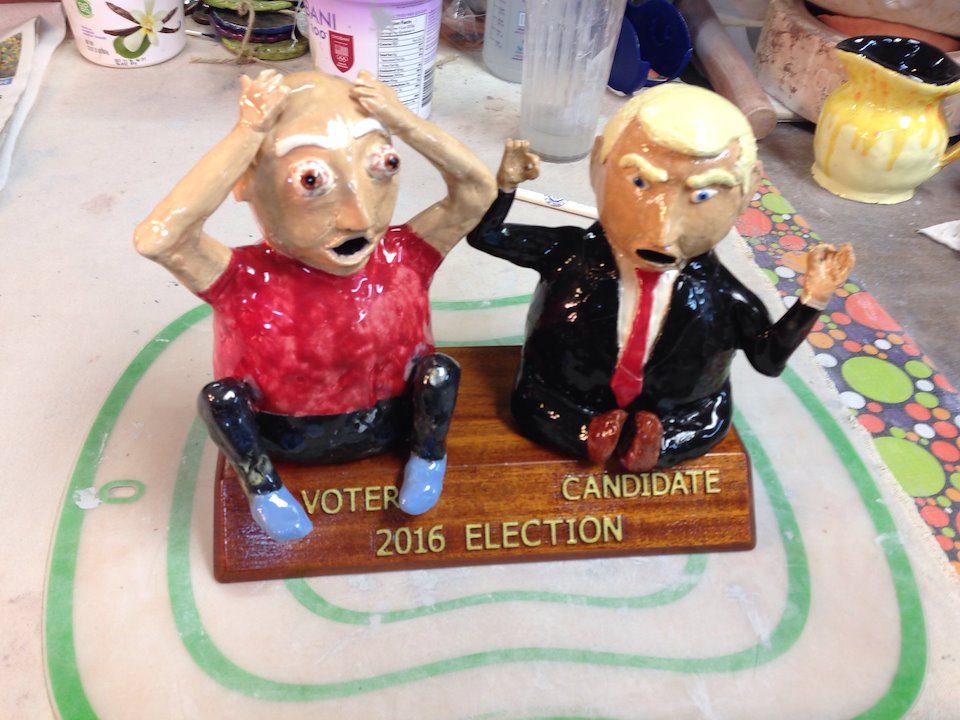 Election results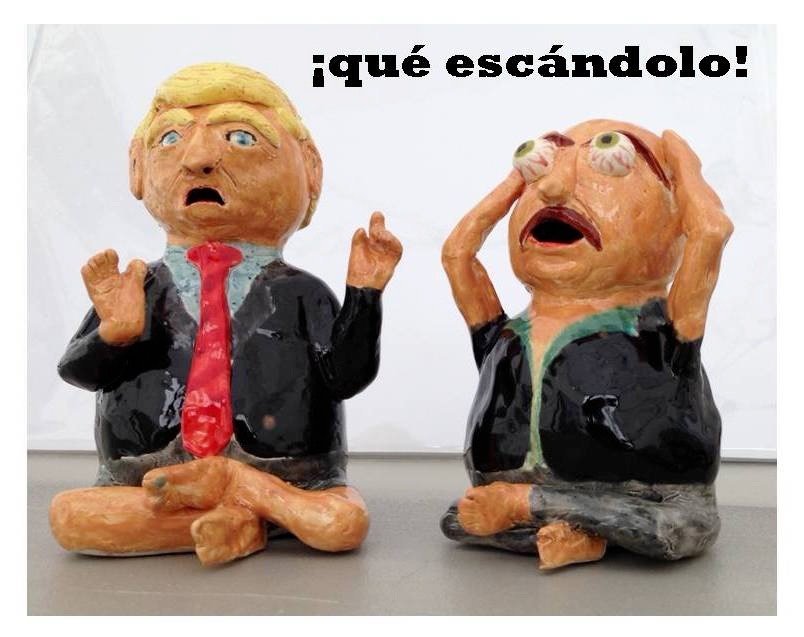 Election Results
Baby Elephant #1, SOLD
#1
Baby Elephant #2, SOLD
The bird, SOLD
Bird
Artful Lion, SOLD
Raw clay drying
Life size ceramic Austrio Pithicus, SOLD
Raw Clay pots (hand made) drying
Glazed bowl
Glazed Ceramic items
Bowls for Silent Auction
Evelyn's bowl design, 9 1/2 inches
Evelyn's bowl design
Raw clay drying
3/4 size ceramic door stop head.
Norman's Clay & Ceramic Creations
Another bit of fun, molding clay & making sculptures. So far all of my ceramic pieces are handmade, not thrown. But, just for fun, I'll give the wheel a try. Half the fun is the molding and shaping of the raw clay. The other half is 'painting' the colorful glaze designs, that when re-fired make ceramic art so striking and attractive.